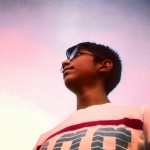 Lots sent:
2
Lots received:
2
Lots in progress:
0
Stars received:
5.00
Country:
India
Languages:
english , tamil , hindi , little urudu , little malayalam .
Member since:
26 February 2021
Last activity:
30 June 2021
Hi,
I am junaid from Tamilnadu ,India......
I am new to postcrossing and I am numismatist, philatelist , notaphilist
my INSTAGRAM link : www.instagram.com/_.mr.hobbiyst._

i am junaid ahmed , i live in vellore a district of tamilnadu . i love collecting coins and banknotes around the world . i have 98 banknotes . 100 + coins
i am happy with my collection.
i am 15 years old . i save my pocket money and buy banknotes and coins . do checkout my instagram for swap , even you can mail me .
junaidahmed1142d@gmail.com .

i also collect banknotes , of you can please send me a banknote from your country please please !

we can even swap banknotes and coins let me know if you are interested

i am happy to receive all kinds of coins
but if you can send me swiss coins or island coins or bimetallic coins


i love it


Please cover the coins in paper and then tape it. Please Do not tape the coins directly and make sure nobody can identify whats inside the letter. i would appreciate if you use brown envelope

looking forward to receive coins !!!